Threads for Lace Edition 7
SOLD OUT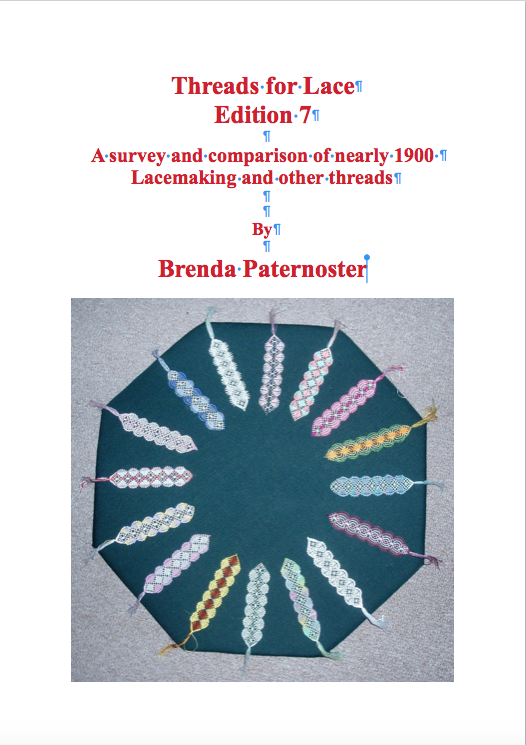 This is a comprehensive survey of as many different threads as I have been able to obtain.
The threads are listed in groups under fibre type and then alphabetically by manufacturer.
This is followed by comparisons of thread thicknesses based on wraps/cm.

Edition 7 includes all the threads featured in Edition 6 plus all of those from Addendum 6,
a total of almost 1,900 threads.
RRP in UK is £11.25
All editions of this book are now sold out and I have no plans at present to republish in any format.


I am still maintaining the Addendum lists.
Addenda 1, 2, 3, 4, 5 and 6 are complete. Addendum 7 is ongoing.
To have a complete list of all threads you need the Addendum list of the same number as your copy Edition plus all earlier Addenda.

For information about current threads and manufacturers click here
Data Protection
As a very small business any personal data I hold for customers is held on the lawful basis of contract
and is limited to contact details only; postal address, email, telephone.
I also hold my records of invoices issued and payments received.

Page last updated:

---
cotton linen silk threads lace addendum