The island of Mauritius - Ile de Maurice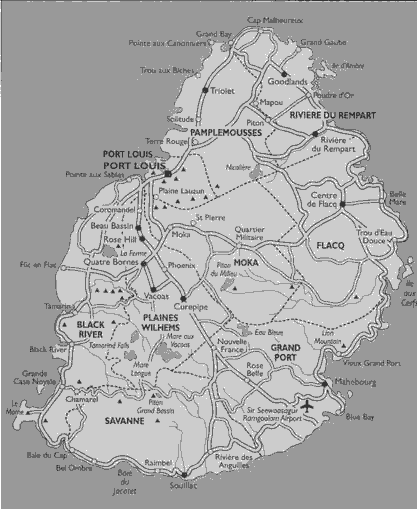 Mauritius is a volcanic island in the Indian ocean, surrounded by coral reefs It is 550 miles east of Madagascar and 3,730 miles west of Perth, W Australia. It is approx 35 miles by 25 miles and with an area of 720 square miles.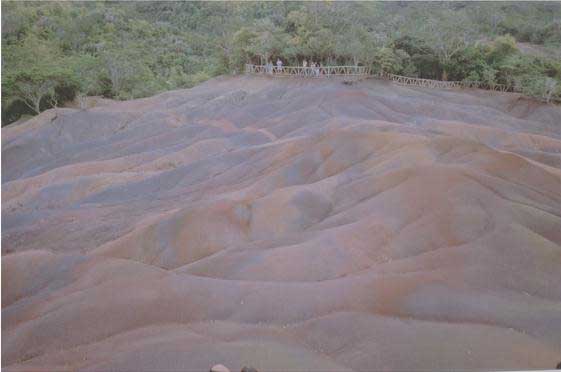 At Chamarel the cooling of volcanic lava at different rates produced seven colours of earth.




The seas surrounding the island are crystal clear. This is Brenda walking under the sea.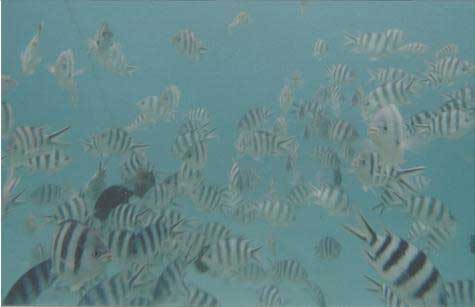 and these are some of the fishes we saw.



| | | | |
| --- | --- | --- | --- |
| | | | |
| Madagascar Foddy | Mynah | Village Weaver | Red Whiskered Bulbul |

There are lots of colourful birds in Mauritius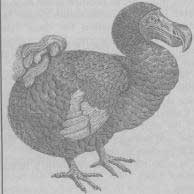 Sadly the most famous of all, the Dodo, has been extinct since the seventeenth century.





Sugar cane is the major cash crop of the island.
After the sugar has been extracted the leaves are used for thatching the many beach sunshades.
Other crops such as tea, pineapples, potatoes etc are grown, mainly for home consumption.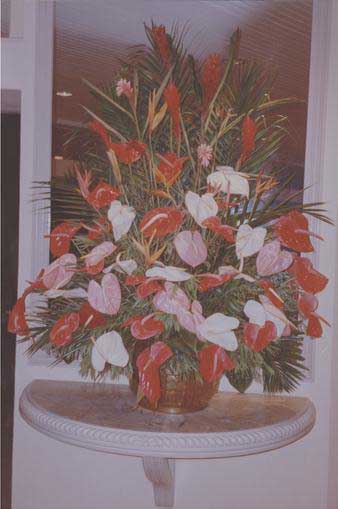 The national flower of Mauritius is the Anthurium.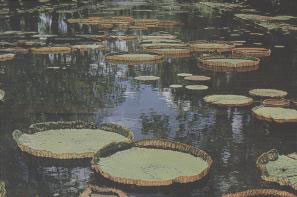 The botanical gardens at Pamplemousses is the third largest in the world.
It specialises in the indiginous trees of Mauritius, but there are also some Giant Waterlillies.


Mauritius was first settled by the Dutch, claimed by the French in 1715 then captured by Britain in 1810, Mauritius became an Independant Republic within the British Commonwealth in 1968.
The majority of the people are of Indian origin, plus a large number of Creoles (descended from one-time African slaves) and smaller numbers of Chinese, French and British people. More than half the population are Hindu, including Tamils, about 30% are Christian, mainly RC and about 15% are Muslim. However all creeds and faiths are accepted and respected.
The official languages of Mauritius are English and French. Creole, a French patois, is the language spoken and understood by all Mauritians, but it is not taught in the schools, and many of the Indo-Mauritians speak Hindi also.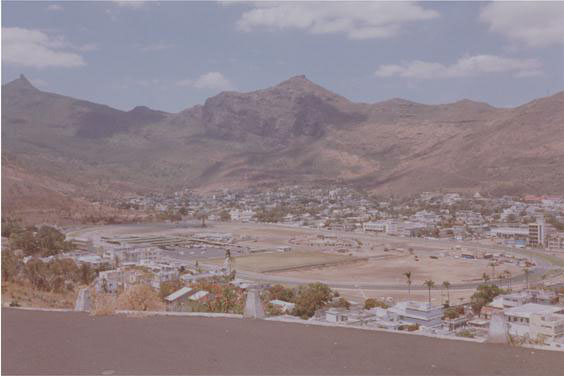 The capital of Mauritius is Port Louis, this is Port Louis racetrack seen from Fort Adelaide.




The Adult Education Centre in Gravesend is also known as the Victoria Centre after the diamond jubilee statue of Queen Victoria which is sited outside. Her twin is at the other end of Gravesend and this is her triplet in Port Louis.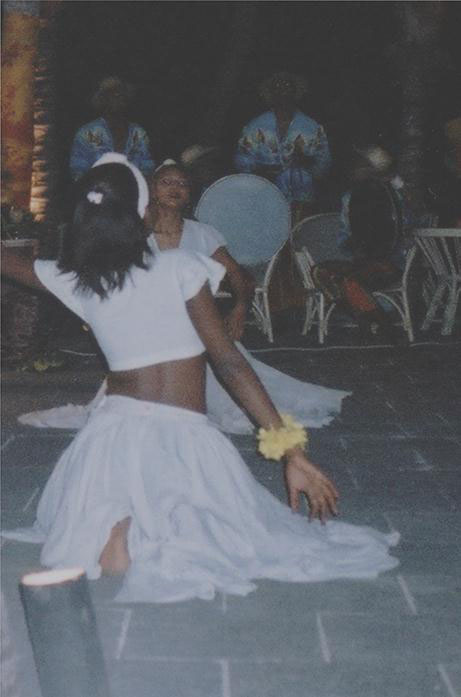 The national dance of Mauritius is the Séga. It is a very lively dance which originated with the 18th century slaves who danced on the beaches in the evenings. It is accompanied by percussion instruments.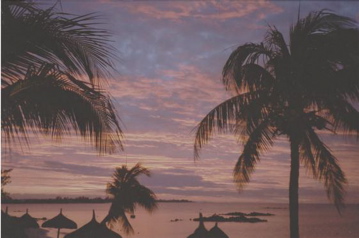 Sunset over Grand Baie.


Page last updated 2nd November 2002


---