Holiday pictures from Cuba


We stayed on the Hicacos Peninsular near Varadero on the north coast of Cuba.
The peninsular is about ten miles long but only half a mile wide, and dedicated to tourism.
To the north west it is edged by white coral sand and the Florida Straits.
To the south east there are mangrove keys and a nature reserve.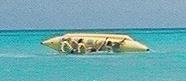 The warm sea was turquoise blue.
This is Terry and Lucy falling off a "banana boat"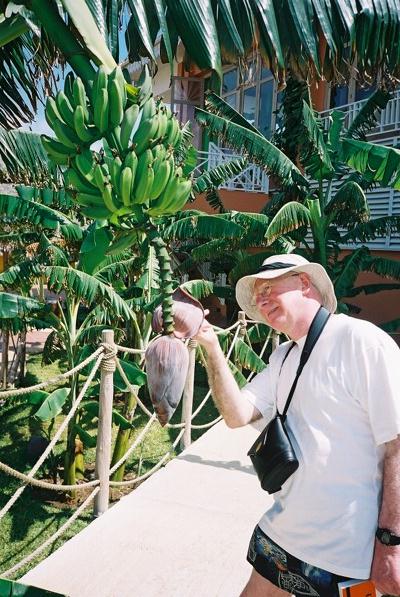 and this is Terry looking at a real banana flower.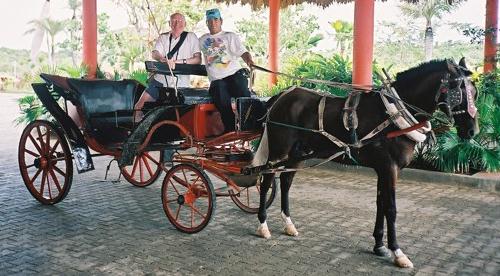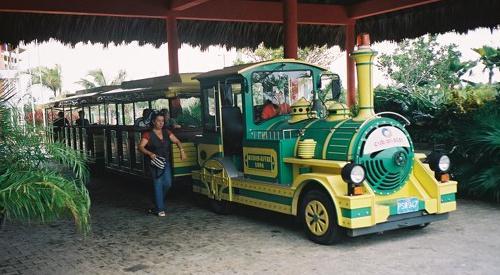 Transport to and from the town of Varedero could be by taxi, minibus, open-top bus,
or more interestingly, in a horse and carriage or a road-train.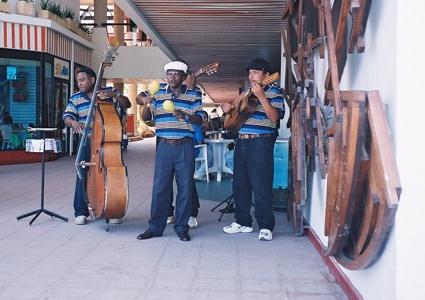 In town we visited the Plaza Americas shopping centre
where we were serenaded by latin-American singers.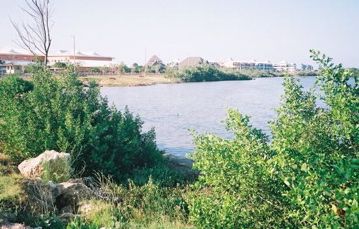 Terry spent a lot of time watching the native birds.
This is the shallow lake opposite the hotel.
There is a pelican sitting right in the middle of it.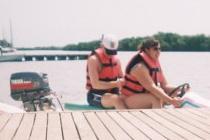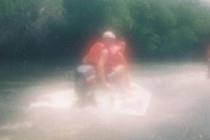 We rode on jet-skis around the mangrove swamp
This is Lucy and Dean about to set off, and again at full speed.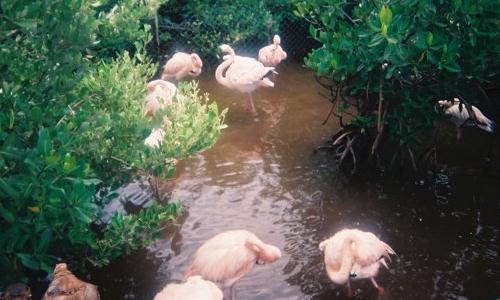 We stopped at the nature reserve in the mangrove key, these are some flamingos who live there.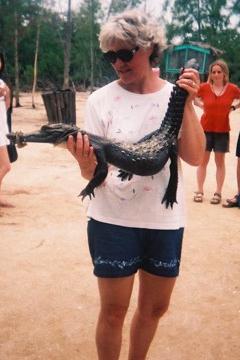 and this is Brenda holding an alligator.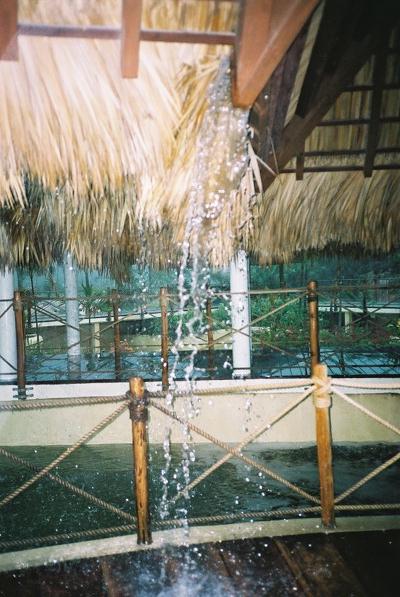 Most of the time the weather was very warm and humid, too hot for our tastes,
but during a tropical storm it really rains.
This is the rain running off the thatched roof of the hotel's poolside bar.




---
Mauritius § Iceland/Greenland § Isles of Scilly

HomePage§Allhallows §Weddings§Lacemaking§ThreadsforLace§Painting&Drawing§FamilyHistory§Terry'sPage


Cuba Hicacos Varadero