During WW2 Narsarsuaq was an important stop-over for flights between Canada and Europe and a large American military base and hospital was built. Today there is a small museum with artifacts dating mostly from that time, but also some older Innuit items.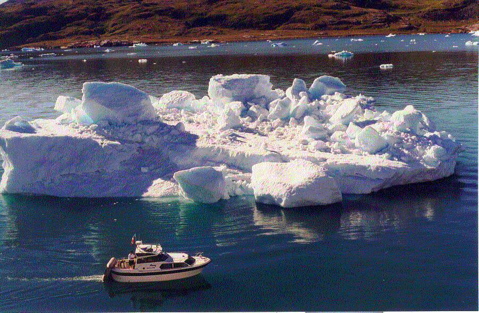 Some of the icebergs are huge; the fishing boat is about 20 feet long. This photo was taken as we left Narsarsuaq for the voyage home.
---
After two days of very rough weather on the North Atlantic (the injection for sea-sickness worked wonders!) we arrived back at Iceland again. This time at Akurayri in the north, just below the arctic circle.
Our excursion took us across Vötn mætast,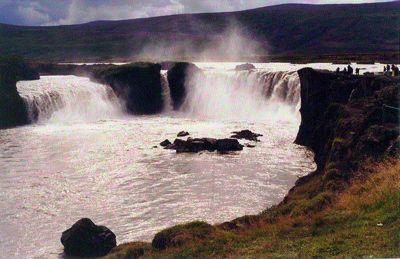 to the Godafoss waterfall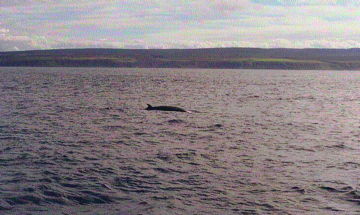 and then to Húsavík wherewe went on whale watching trip and saw Minke whale in Húsavík Bay.
---
We sailed home via Kirkwall (Orkney Islands) and Invergordon to Leith in Scotland.