Sampler Quilt
I made this quilt using the cutting instructions in Barbara Chainey's book Fast Quilts from Fat Quarters. Although I learned a lot about the geometry and piecing of triangles whilst making this quilt it is a sampler and I don't like it much although it does get used as a throw. I prefer to see a quilt that has been properly planned.
The backing is cotton sheeting and the only quilting is in the ditch around each of the blocks. It is finished with a pieced binding.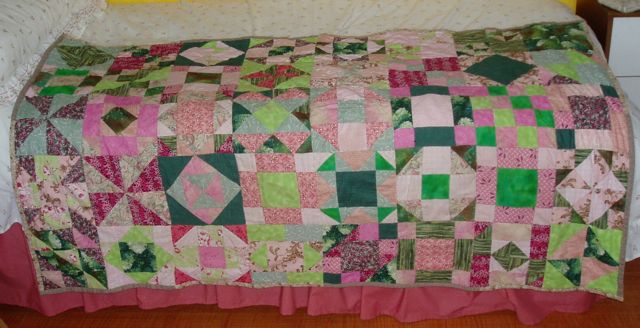 Detail of some of the blocks in this quilt.
Back to main Patchwork and Quilting page
---