Colour Theory Quilt
This was worked from the Craftsy.com 2014 Block of the Month free course about colout theory.
Yes, it introduced analagous and complementaary colours, warm and cool etc, but to me the finished quilt is so bright and 'in yer face' because there are no neutrals to offset the bright colours. Because of this I decided that I don't like it as a bed quilt and instead finished it as a picnic rug with shower-proof rip-stop nylon for the backing. I can say that apart from the backing and cheap polyester wadding I didn't buy anything to make this quilt, it is entirely from stash!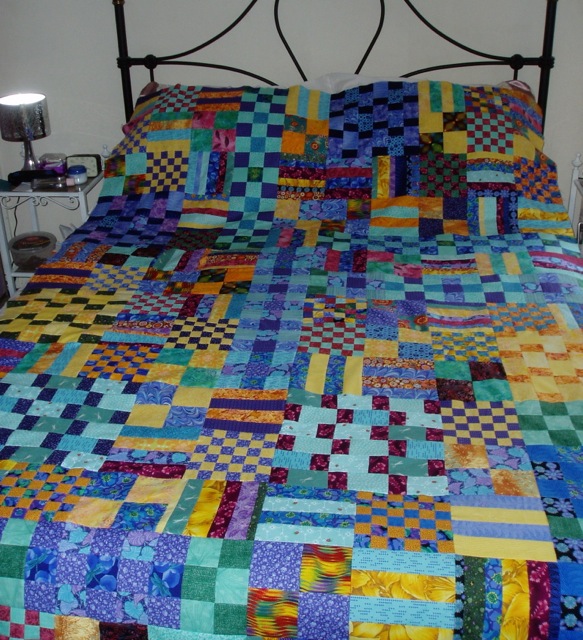 The unbacked top over a bed.
The six blocks to demonstrate analagous colours

Blocks to show complementary colours
---