The wedding of Emma and Jason
15th June 2002

at St Mary the Virgin, Chalk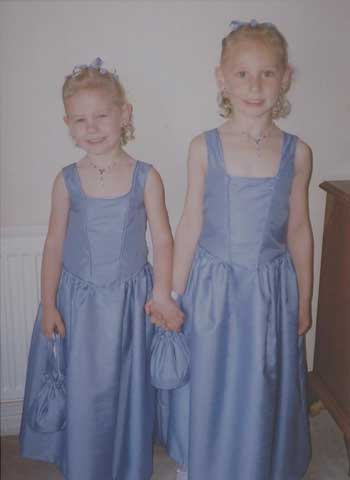 Leah and Paige were the little bridesmaids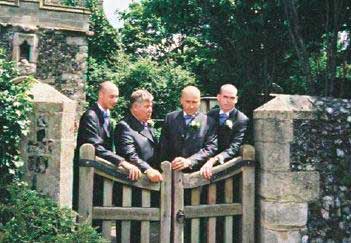 Jason, and his Dad Brian, went to the church first, with the ushers, Dean and Andrew.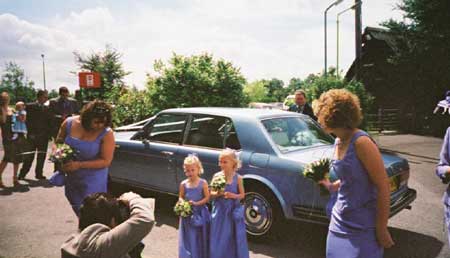 All the bridesmaids went to the church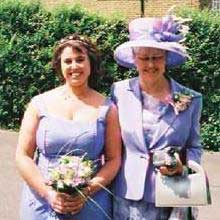 Mum came too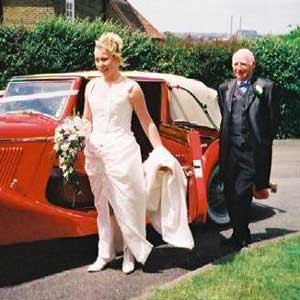 Then Emma and her Dad, Terry arrived and we all went inside the church for the wedding service.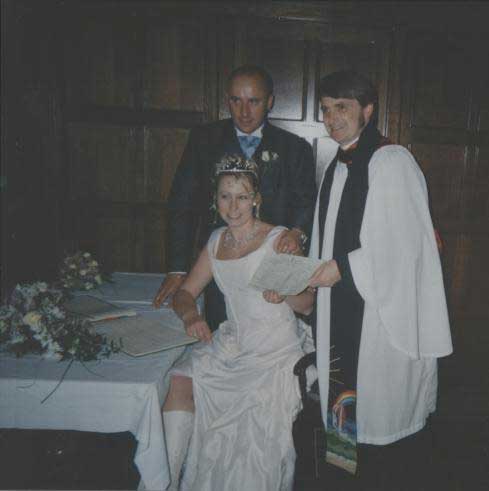 Emma and Jason signed the marriage register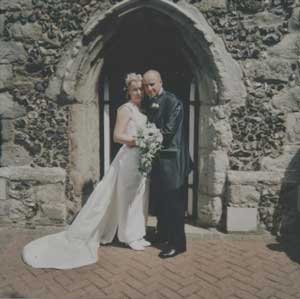 Outside the church again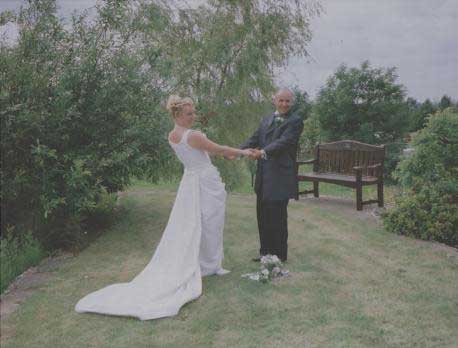 There were photos taken in the church garden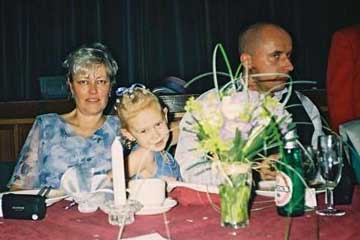 Then we went to BAESystems Sports & Social Club for the reception.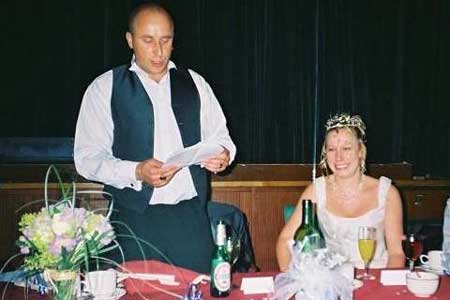 After the meal Jason made a speech.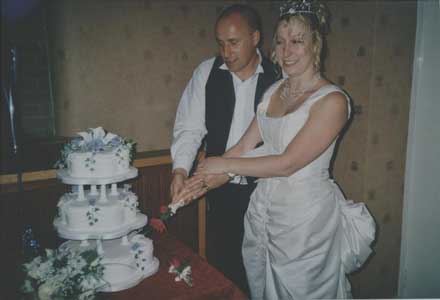 Emma and Jason cut their cake.
In the evening there was dancing
and more dancing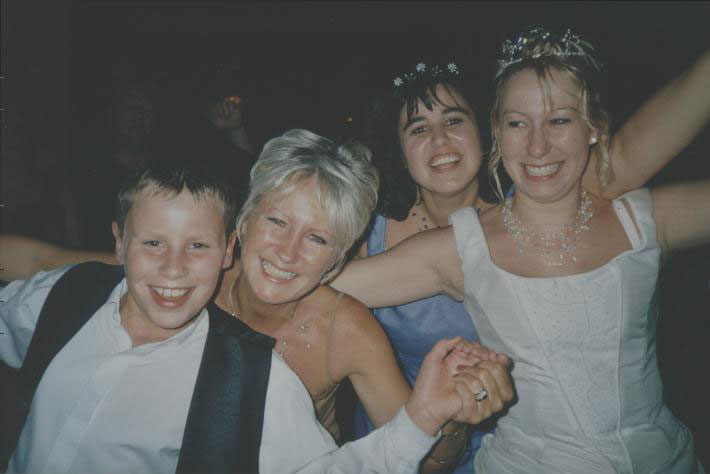 A good time was had by all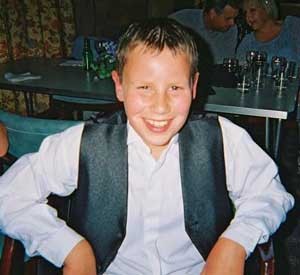 James enjoyed the evening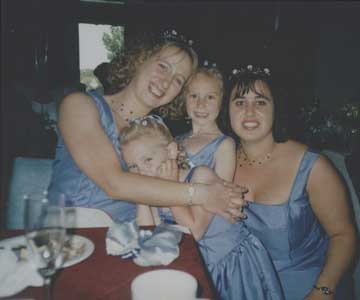 and so did the bridesmaids

---