Thomas Lovel and Fanny Fearall Saunders

my 2 x gt grandparents



Thomas was baptized at Hayes, Middlesex in June 1816, son of Samuel and Susannah Lovel.
Fanny was baptized at Swanscombe in December 1815, daughter of Benjamin and Lydia Saunders.

They were married at Hammersmith, Middlesex in October 1838. Presumably they were both attracted to London for employment although Thomas was only a labourer at the time.

They moved back to nearer her childhood home, living first at Gravesend, in Robert Street, then at 'River Wall' Denton, which was situated between the Ship & Lobster Pub and the Mill, and then at 52 Brunswick Road, Milton.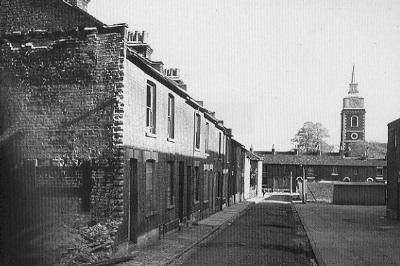 Robert Street, where Thomas and Fanny lived in 1842, just before demolition in the 1960s. The road is now buried beneath the St George's shopping centre, named after the church in the background of this picture; the church where Fanny's younger siblings were baptized.


In 1861 Thomas was a milkman, and in 1871 a cowkeeper. The dairy business in Elliott Street, Milton which he founded was continued by his son-in-law Richard Munn.

Fanny died in May 1879, and Thomas in January 1885. They are buried in Gravesend cemetary.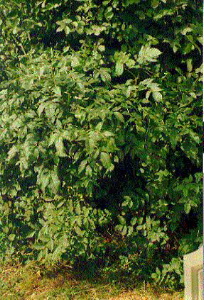 The grave of Thomas and Fanny in 1999.
The headstone disappeared sometime in the previous 20 years.


Known children of Thomas and Fanny:
Edward born c1841 Gravesend
Fanny born c 1845 Gravesend
Mary born c1847 Gravesend
Alice born c1850 Denton
Helen born 1851, Denton, mar Richard Munn
Jane born c1854 Milton-Gravesend
Thomas born 1859 Milton-Gravesend mar Emma SMITH - descendants
Page last updated:

---