Frank Charles Escott and Laura Sleator
my maternal grandparents


My Grandad, Frank Escott, was born in December 1888 at Walcot near Bath, Somerset, although his birth was never registered I know that his parents were Joseph and Emma Escott.

He joined the army two years under-age and served with Somerset Light Infantry and Wiltshire regiment and was discharged some time between November 1926 and August 1928. Enlisting early meant that he eventually reieved his army pension early too, and then he felt very guilty at receiving it. Because he was still serving in 1920 his records are not amongst the burnt soldiers' papers at Kew so details cannot be checked.
Private Frank Charles Escott in uniform and 2nd Battalion Somerset Light Infantry.


My Granny, Laura Sleater, was born to George and Margaret Sleator in Sligo Ireland in 1890. Her birth certificate says 23rd December although I remember her celebrating her birthday on Christmas Eve.

The family moved to Belfast during her childhood where she met and married a British soldier, Frank Thompson in 1913. They had one son Frank Charles before Frank was killed in 1916 at Thiepval.

Laura continued to live in Court Street, Belfast until April 1923 when she married Frank Escott. For a few years they moved around with the army, but by the early 1930s they were settled in Colerne, Wiltshire where they lived until their deaths; Laura in November 1969 and Frank in November 1973.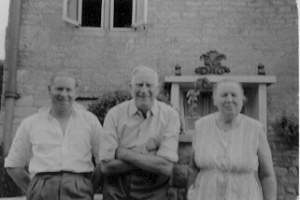 Laura and Frank, with their son Bertram Escott (left) outside their home, Ogbourne Cottage, in Colerne. 1950s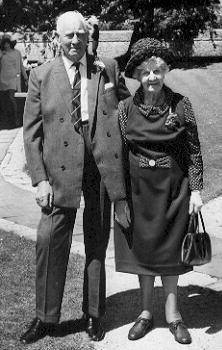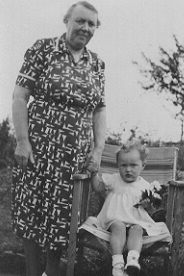 Frank with his sister Lilian and Laura with me c1952.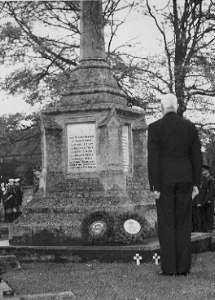 The last photo of Frank Escott, in his eighty-fifth year, at Colerne war memorial on Remembrance Sunday 1973.
Page last updated:

---