One Pattern - Three Ways
A current challenge (Feb-March 2018) on The Sewing Place is to sew three garments from one pattern but each garment to be different; not just different views of the same or using different fabrics, but active modification of the pattern to ensure that the three garments look distinctively different from each other.
I have decided to use McCalls 7084, a button-through shirtwaister dress with a straight or a full skirt, optional collar and several sleeve options.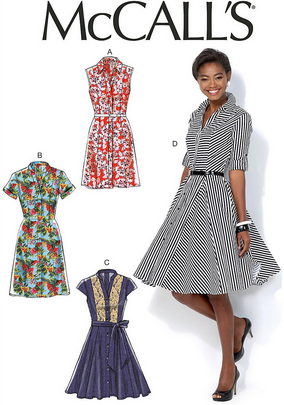 Version 1
I chose a striped shirting 100% cotton fabric from Sherwood Fabrics. Described as pink and mint green I would call it red and silver grey. It has a lovely crisp feel with a sateen weave on the right side. Just right for making version D of the pattern.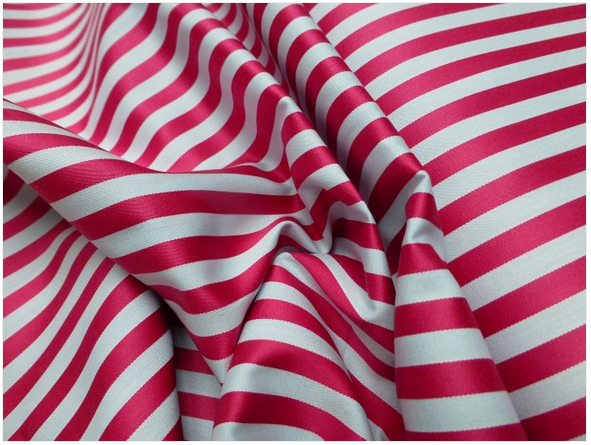 My alterations to the pattern for this version are minimal. For fitting I made a very slight increase in the front princess seams for a small amount of full bust adjustment and I chose the sleeves from version B because I didn't want the wrong side of the fabric showing. I also thought it would look better with the collar cut on the grain lengthways instead of the suggested cross direction.
Test stitching showed that overlocking alone (4-thread) on this closely woven fabric looked loose with the stitching showing through and so I chose to make the seams with the overlocker and then run a straight stitch parallel to the overlocking about 1/8" inside of it.
The skirt was assembled first, paying close attention to the instructions to get all the godets in the correct order. After that the construction was quite straightforward. Princess seams, front button bands, collar and stand and set in sleeves with turned up cuff.
Version 2
For this I chose a 100% craft weight cotton fabric from Croft Mill. I will also use some plain red cotton for the piping.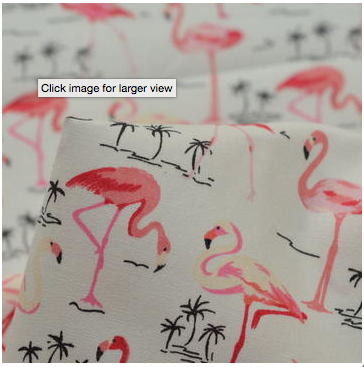 Version 3
The main fabric for this is a grey pinstripe 100% cotton shirting fabric from Cloth Spot.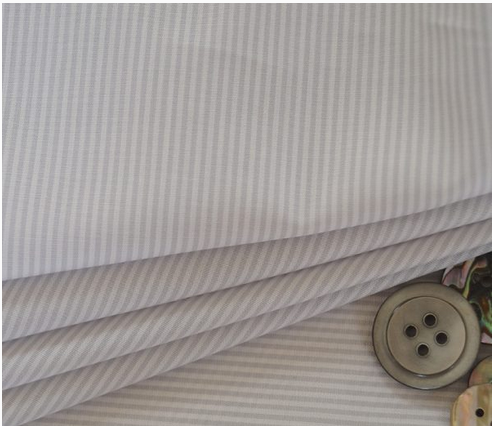 ---